The opulence and grandeur of the Palace of Versailles will welcome visitors to the National Gallery of Australia (NGA) from Saturday.
More than 130 treasures illustrating the tumultuous period of French history have been displayed in Canberra, giving the public a glimpse into the facets of court life.
The palace was the center of French power during the reigns of Kings Louis XIV, XV and XVI.
The exhibition marks the first time the treasures, which reflect the changing tastes of monarchs, have left France.
It includes a marble bust of Louis XIV, a formal portrait of Marie Antoinette, and the entire 1.5-ton Lantona Fountain marble sculpture.
Intricate carvings, tapestries, paneling and furniture from the palace also made the long journey from Europe, including items from the famous Hall of Mirrors.
"Each object tells a story evoking the life, loves, tastes and ideas of the kings, queens, mistresses and courtiers who lived in Versailles through so many great moments in the history of France", declared the director of the NGA, Gerard Vaughan.
A sensory first for a gallery exhibition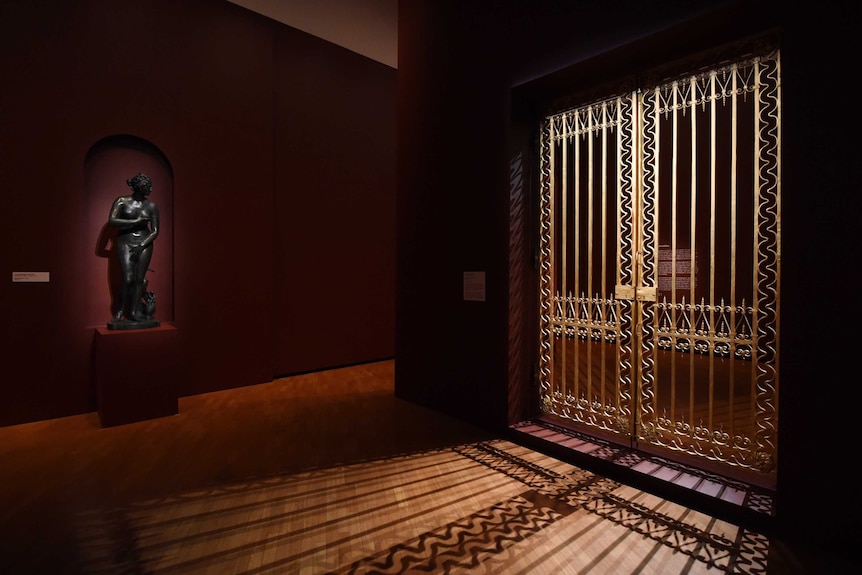 The curators also included a sensory aspect, with a Louis XIV-inspired fragrance integrated into the display.
In a first for the gallery, a master perfumer has created an orange blossom scent based on the king's favorite flower to scent the entrance to the exhibition.
The opulent palace is a major tourist attraction 20 kilometers west of Paris and was the country's seat of political power before the French Revolution.
President of the Palace of Versailles, Catherine Pegard, said the treasures were able to leave the palace thanks to a major restoration program.
The NGA has already partnered with French institutions to organize exhibitions in Canberra.
In 2009 and 2010, he presented the Masterpieces of Paris exhibition, which featured Impressionist works from the famous Musée d'Orsay.
The public will have the opportunity to discover Versailles: Treasure of the Palace until next April.