While it took the French a long time to fall in love with the now iconic tower that Gustave Eiffel built for the 1889 World's Fair in Paris, Milwaukee quickly fell in love with the miniature version that has long been a Bastille Days staple. at Cathedral Square. To park.
Alas, when the festival opens on Thursday July 14, the mini Eiffel Tower will be missed as it remains in storage in a basement at Walker's Point awaiting restoration, hopefully in time for next year's festival, at the during which Bastille Days will celebrate its 40th anniversary in the East Town district.
"I debated for a while how much time and resources we would be able to devote to obtaining further valuation since it has been in storage since 2019 – restoration, transport and construction," says Eddie Sturkey, Executive Director acting from the East Town. Association.
"As hard as it was to make a decision, I quickly decided there wasn't enough time or resources. The tough planning for this year's festival is only four months away with mostly new people – myself and Events By Design helping with production – in probably the toughest environment you can imagine.
Additionally, Sturkey says, the East Town Association has, like everything else, operated mostly on-site since the start of the coronavirus pandemic, which has limited its revenue.
In most years, East Town employees spent twice as much time — eight months — planning for July 14th. And that in times without labor shortages or supply chain issues.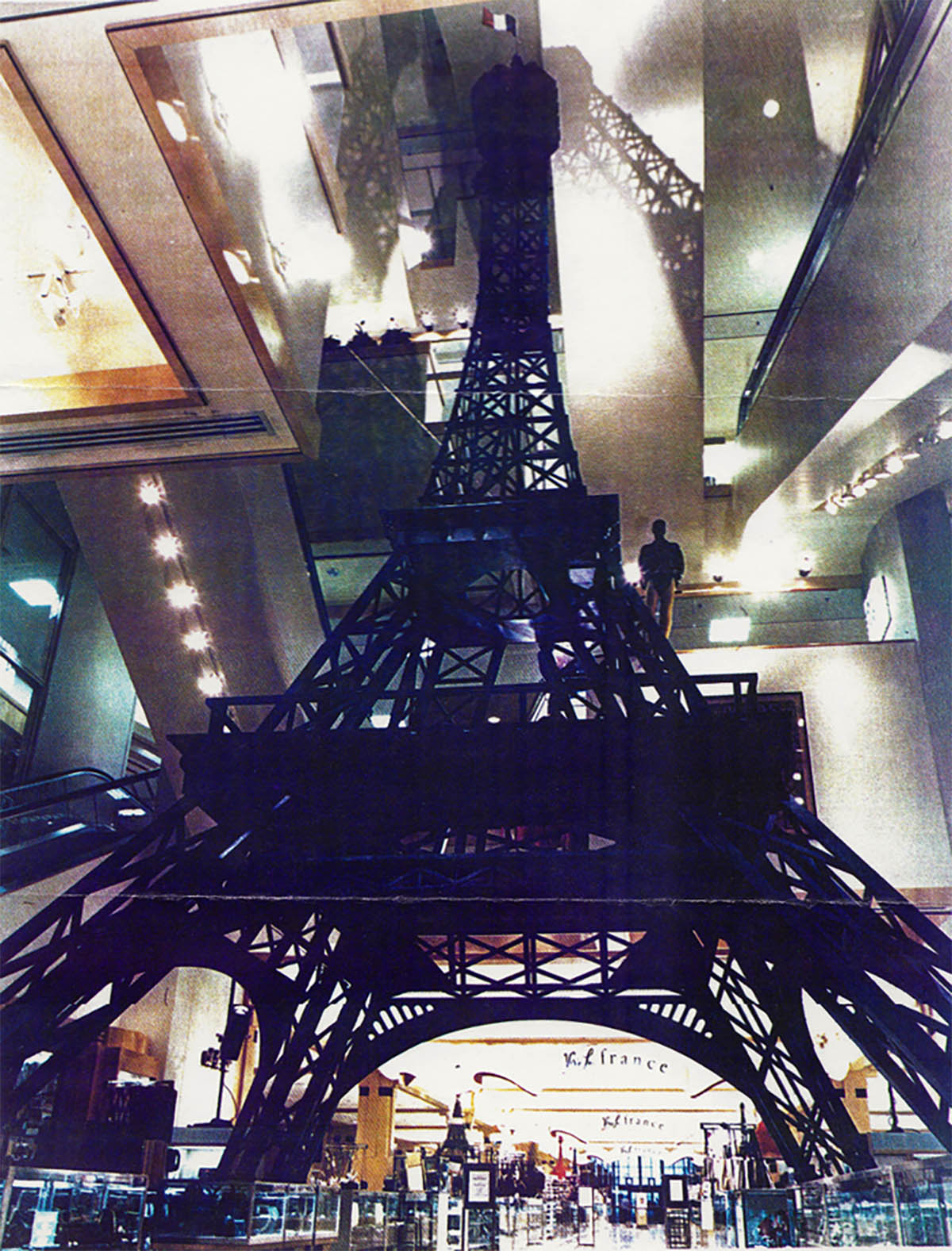 Although the Eiffel Tower has long been one of the most popular Bastille Days attractions, this isn't the first time it's been out of sight and in need of restoration.
In fact, in 1999 it was replaced by an inflatable version, while restoration was underway. This inflatable version, says Sturkey, will likely be back this year.
The 43ft wood and steel tower – the original is 1,083ft tall – was never meant to be permanent, let alone taken down and reassembled and put back outside for a long weekend every year . It was originally built as part of an admittedly ambitious interior department store display in the late 1980s.
It debuted at the French-themed street festival in 1989, and by 1999 it was in desperate need of repairs. So the East Town Association used the festival's inflatable tower and called its neighbor, the Milwaukee School of Engineering, for help.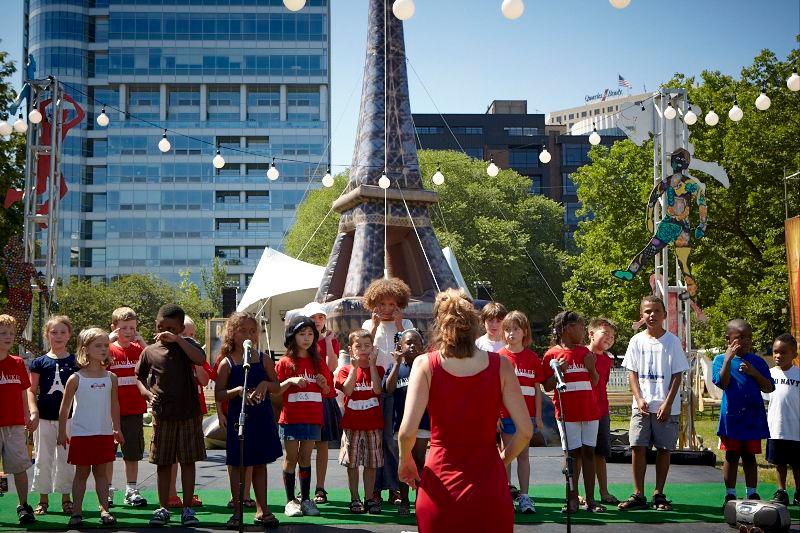 Twenty-five students from the school's engineering and building construction department spent evenings and weekends for months — from January through May — rehabilitating it under the direction of assistant professor Fritz DeVries.
DeVries told the school magazine, Dimensions, that it was fun to figure out how the 50 parts of the tower fit together. "The students reinforced the steel and added 10,000 pounds to the base for stabilization," the magazine noted. "Then came the painting…lots of painting."
The refurbished tower made its debut at the 2000 festival and quickly reclaimed its position as a meeting and gathering point and photo opportunity for festival-goers.
In 2015, the mini Eiffel was reassembled in front of the town hall as a sign of support for France after the November 13 attacks in Paris. Four years later, after the festival run, the sick tower was put into storage and MSOE was called in again.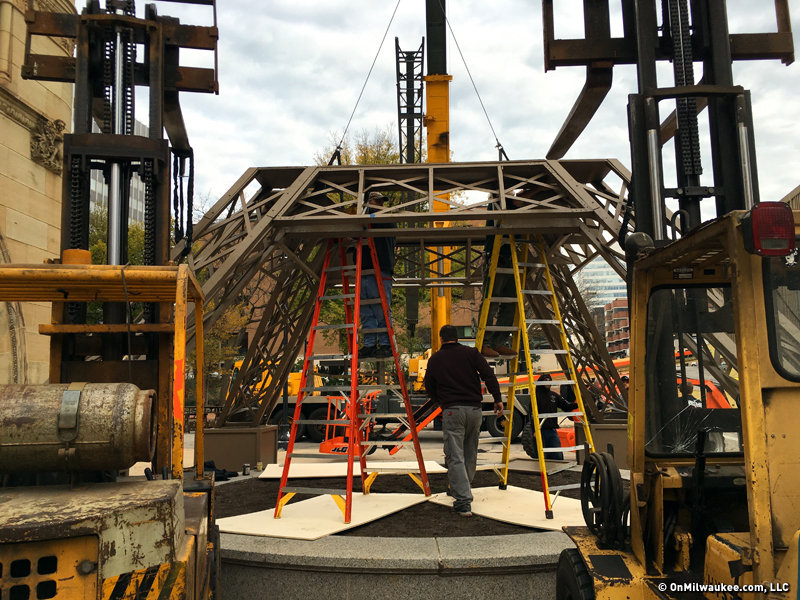 According to a 2019 assessment by the school, "The next round of repairs should focus on the small legs that attach above the platform. There is significant plywood rot affecting the connection to the platform and broken trellis pieces."
However, the work required is much greater. The appraisal report suggests repairs or replacement to the tower top, straight shaft, pyramid shaft, side trusses, main legs, box legs and platform as well. Sacre bleu, that's about all.
There's talk of replacement, but, says Sturkey, it's an expensive option.
"In 2018, East Town Association, Inc. contacted Milwaukee Blacksmith, Inc. for a manufacturing estimate for a 42-foot replica that would cost approximately $70,000 and would likely cost more after additional lighting fixtures" , he said. .
"I guess that number would be a bit higher today, so I guess an eventual replacement down the road would cost around $100,000 or more.
In the meantime, fundraising has begun – runners in this year's popular Storm the Bastille 5k and others can donate – and after this year's festival ends, Sturkey will discuss catering options with MSOE.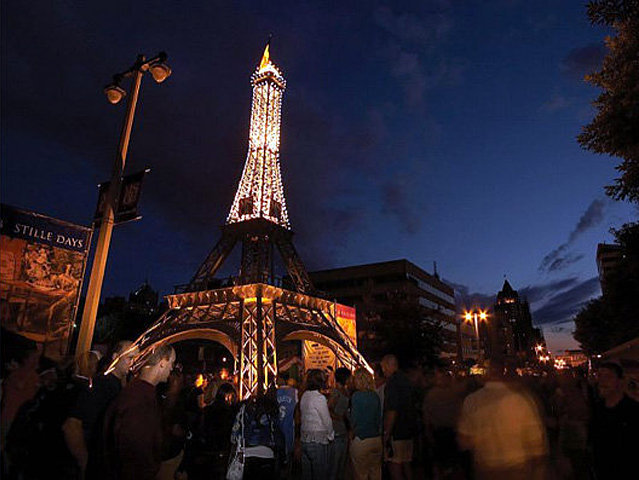 "We have active fundraising on our Storm the Bastille registration site, from which we have currently only raised about $1,700 out of an initial request of $20,000," Sturkey says. "The cost of restoring might end up being a bit higher, assuming we can restore and won't have to replace it right away.
"MSOE has already reached out to partner again with the restoration of the existing Eiffel Tower. Hopefully we can bring it back in time for the 40th anniversary in 2023!
The challenges facing East Town are real, however, and the Eiffel Tower is just the most visible example, Sturkey says.
"Our organization could really use more donations beyond even that for the Eiffel Tower to ensure we can continue to bring back and improve Bastille Days," he says. "Until recently, Bastille Days was known as one of the largest free public street festivals in the county, funded solely by beverage and vendor sales, sponsorships, race entries and donations.
"We regularly receive calls from French organizations across the country who look to Milwaukee's Bastille Days for inspiration to launch their own festival in their city. Personally, I increasingly see Bastille Days not just as a French cultural festival, but as the "People's Festival" of Milwaukee, as we try to tap into local musical talent and local street artists, we're free for the public and we have lots of volunteer opportunities.